WEEDS are worse than an unsightly nuisance, they can become fuel for raging fires and home to unwanted pests.
Jobs Peak Weed Control can eradicate your invasive weeds and prevent them from reappearing within six months. If it does, we will treat them again for free.
We specialize in industrial sites, including solar farms, renewable energy installations, pipelines, mines, roadways, farms and any other site with noxious weed issues.
We care about your environment and health. Whenever possible—which is most of the time—we use products that are safe once dry. These are completely pet and animal friendly.
We also care about safety. Jobs Peak has an impeccable record, with no lost days due to injuries in over fifteen years. Our rigorous safety plan includes weekly employee meetings and yearly MSHA, CPR and first aid certifications.
Let us design a plan for you that addresses your unique needs. For larger sites, that will also include a monthly follow up visit. You don't need to work around unsightly, inflammable weeds. We can make it vanish. Contact Jobs Peak Weed Control today.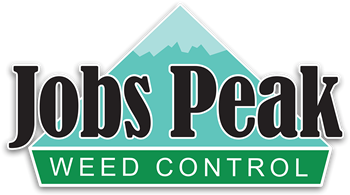 Contact Us for a quote today
(775) 337-WEED (337-9333)
JobsPeakWeedControl@Yahoo.com
Client list and references by request